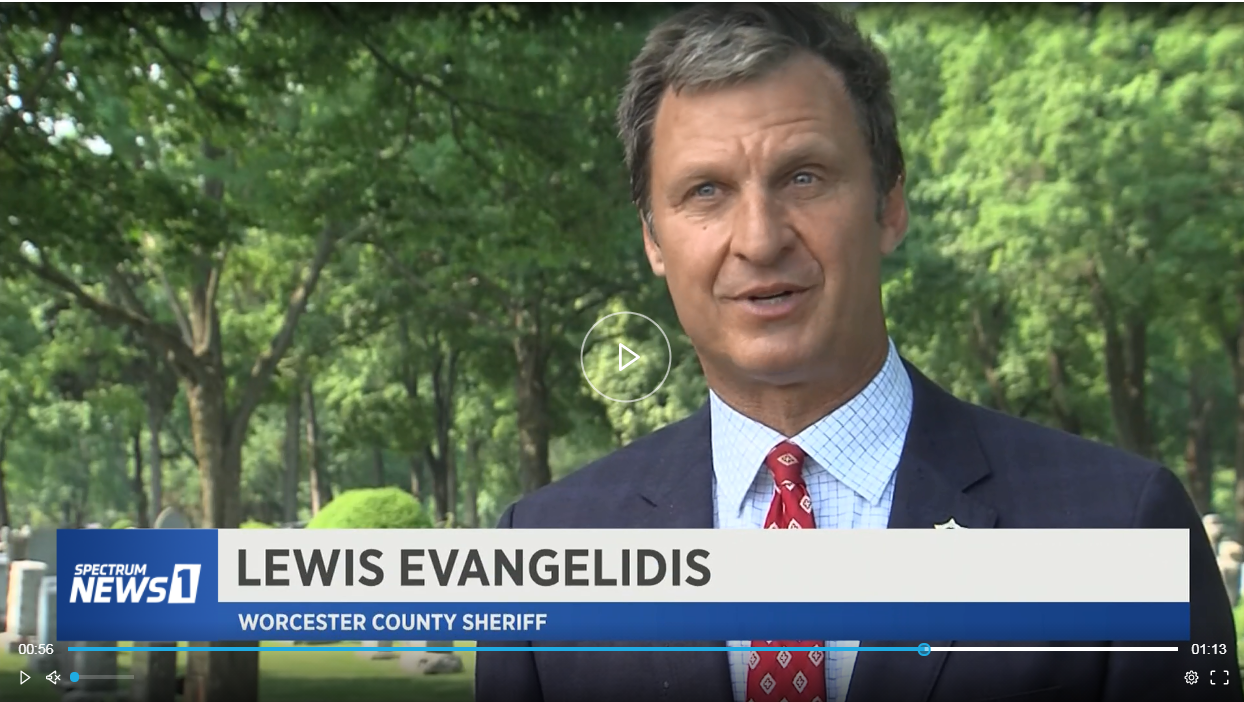 WORCESTER, Mass. – In observance of Memorial Day, 5,000 flags are placed at St. John's Cemetery in Worcester in honor of those who made the ultimate sacrifice.
The flags were placed Wednesday to memorialize veterans of the armed forces ahead of this weekend's national holiday.
Worcester County Sheriff Lew Evangelidis along with 150 reserve deputies from the Worcester County Reserve Deputies Sheriff's Association took part in the ceremony.
Members of the East Side American Legion Post 201 also joined in.
The flags were also placed last year to honor the veterans while abiding by COVID-19 guidelines.
Organizers say it will now be a tradition and is something good that came out of the pandemic.
East Side American Legion Commander Larry Sasso said, "To see this turn out, 150 to 180 reserve deputy sheriffs coming on their own time, volunteering to show their patriotism. That's how important it is and it just really feels great to be a part of it."
"When we first did this, it was really when the pandemic had hit and there was no other choice," Evangelidis said. "Now it looks like we got a tradition going and I couldn't be more honored to be part of such an important tradition because as I said this is our most sacred day as Americans."
Academy recruits, local volunteers and retired military members of Main South Post also placed the flags.
The National Anthem was performed by Sutton's Chloe Belsito.